With a spectacular closing of Dubai Fitness Challenge last weekend, Dubai has now been switched on to active mode. In this mid-week, if you are wondering what next then look no more. There is a line of awesome events waiting just for you to enjoy this weekend.
Dubai Camel Race
Camel Race has always been Emirati's Favorite Pastime. If you have never been to a camel race before then don't worry, get ready to have an amazing experience this November. Camel Race tournament which started on 2nd November is one of the highlights of professional camel racing across the Middle East and attracts thousands of highly trained competitors, all competing for coveted titles and high-end prizes, including cash. It's a thrilling event with thoroughbreds, hybrids, firstborns and variety of breeds participating in different categories. So just Saddle Up!
Upcoming Races – 24, 25 and 30 November.
Venue – Al Marmoom Camel Racetrack
Ticket Price – Free Entry
Website – http://www.dcrc.ae/
Ed Sheeran Live in Dubai
With his latest chart toppers 'Shape of you' and 'Castle On the Hill', super hit singer-songwriter Ed Sheeran is coming to Dubai on 23rd November on his 'Divide' world tour. With his back to back hits, he has become the first artist to debut on Bill Board's Top 10 with 2 songs simultaneously.  The Grammy-winner performed at the closing ceremony of the London Olympics and has shared the stage with legends such as Elton John and Beyoncé and it is no surprise that the tickets are completely sold out. However, you can look out for the 117live's social media channels for further updates.
Date – 23rd November
Venue – Autism Rocks Arena
Ticket price – Tickets start at AED295.However, it is to be noted that pre-sale ticket allocation has been exhausted.
Website – http://117live.com/ed-sheeran/
Meydan Horse Races
Horse racing is a national pastime in the UAE, and fans from all cultures gear up for the racing season, which kicks off in November and ends in March. There will be nine exciting races dedicated to domestic competitors taking place at Meydan every Thursday and Saturday leading up to Dubai World Cup, a prestigious race with a purse of $30m. The next race shall take place on 23rd November. If you planning to spend some quality time with family and friends while enjoying the race then book your tickets now.
Date – 23rd November
Venue – Meydan Racecourse
Ticket Price –
Premium tickets: AED50 for adults and AED25 for children
Parade ring restaurant: AED100
Silks restaurant: AED325-425
Winner's Circle restaurant: AED375-475
Grandstand suites: AED495-595
Website – http://www.dubaiworldcup.com/visit/racing-season/racing-meydan
3 Day Super Sale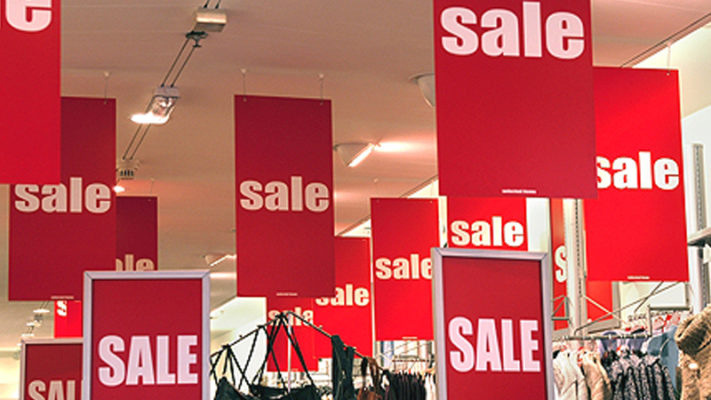 OMG! 3 Day Super Sale is back with some more excitement. Retailers across the city will slash prices, with discounts of 30-90% off on in-demand items over the course of the weekend. Over 350 brands across 1500 outlets will be offering discounts, giving you plenty of opportunities to shop and save! Keep an eye out for low price tags on jewelry, toys, homeware, fashion and more. There's sure to be something for everyone amongst the sale items, so gear up for some smile-inducing retail therapy for the whole family. You only have three days though, so start your shopping spree early to grab those bargains for yourself while stocks last. Click here to get the list of all participating brands.
Date – 23rd November to 25th November
Entry – Free
Address – Citywide
Andrew Strong Live in Dubai
Irish musician Andrew Strong will be performing live at The Irish Village on 23 November. Strong is best known for starring in the 90s cult film 'The Commitments', in which he played the 16-year-old lead singer of a soul band. Strong has released a number of his own studio albums and has toured with artists such as The Rolling Stones, Elton John, and Bryan Adams. Head down to The Irish Village and you'll be able to catch Andrew Strong performing some of the biggest hits and the best part is its Free Entry.
Date – 23rd November
Venue – The Irish Village
Ticket Price – Free
Website – http://theirishvillage.com/
DXB 24 hr Walkathon
Dubai's only 24 Hour Walkathon has returned for its second edition. Organised by the Hamdan bin Mohammed Initiative for Community Sports, the walk starts at 7:30 am on 23 November at Sunset Mall, and ends at the same time on 24 November. It's only open to teams of 20, and the 100km-long course will take walkers past some of the most iconic Dubai landmarks.
Teams will be divided into four teams of five walkers, and each team will have six hours to complete their 25km section of the course. Food and drinks will be provided every 5km. The event will be timed, with only one team allowed to walk at any time. Walkers must also be over 12 years old to take part. So, Get a team together and register for this unique challenge now.
Date – 23rd November – 24th November
Venue – Sunset Mall, Jumeirah Beach Road
Ticket Price – Free
Website – http://www.dubaisc.ae/hbmien
Emirates NBD Unity Run
The Emirates NBD Unity Run is an opportunity for people of all ethnicities, disabilities and backgrounds to join together as one for a good cause. Raising money for Senses Centre, Al Noor Training Centre for Persons with Disabilities, and Emirates Red Crescent, the race is a wonderful community initiative and a great opportunity for an interactive workout.
Rally your friends, family and colleagues for this good cause. All ages are welcome, from the young to the old- you'll even see baby strollers and wheelchairs navigating the corniche path. Everyone who completes the race will receive a certificate at the finish line.
Date – 24th November
Venue – Dubai Sillicon Oasis
Ticket Price – AED165: adults
AED100: 7-17 years
Free entry for disabled participants and children 6 years and under
Website – http://www.unityrun.ae/
Indian Art and Cultural Event 2017

Get ready for family's Day out at Al Mamzar Beach Park for a unique celebration of India's diverse art and Culture. Along with Art, there'll be music, folk dance performances, and entertainment for the little ones, including fashion shows and painting competitions. There'll also be a contest for the adults, with one lucky winner being crowned Miss India Cultural 2017. Stalls at the event will be serving up fresh food from different states of India. You won't want to miss this showcase of India's heritage.
Date – 24th November – 25th November
Venue- Al Mamzar Beach Park
Ticket Price – AED 25
Website – https://dubai.platinumlist.net/event-tickets/60982/indian-art-cultural-festival-2017?show=78276
JLT Happiness Day 2017
Celebrate Happiness Day in JLT Park with fun activities for children and adults all day long. There will be live entertainment on stage, including dance performances, live music, and bubble crafting.
Browse the stalls at the market, and treat yourself to some handicrafts, jewellery, and more. Children will be able to get their faces painted, have fun on the bouncy castles, skateboard, or water boats. If you work up an appetite at the event, you can also find plenty of food trucks and kiosks. Enter your name into the lucky draw, where every hour a winner will be chosen to enjoy prizes including an international trip, dance classes and more.
Date -24th November
Venue- JLT Park
Ticket Price – Free
Website – https://www.facebook.com/events/468875370157191/
Laugh-a-thon X – Lolstars
The Dubai Community Theatre & Arts Centre's Centrepoint Theatre is all set on 24 November for its next Laugh-a-thon event hosting India's 3 best Comedy Experts, Rohan Joshi, Kunal Kamra, and Ashish Shakya. The show will be in both Hindi and English, and guests must be at least 16 years old. Book now for a hilarious evening and comedy night.
Date – 24th November
Venue – Centrepoint Theatre, Dubai Community Theatre and Arts Centre (DUCTAC)
Ticket Price – AED185: silver tickets
AED350: gold tickets
AED500: VIP tickets
Website – https://ductac.etixdubai.com/shows/show.aspx?sh=LAUGHA17
With soo many events lined up we can't wait for the next weekend to come.