Heya! As 2018 is approaching, everyone will be ready with their new year's resolutions. To help you with your travel resolutions, we have prepared a list of adventures in India you must experience at least once in your lifetime. Check out now!
Roopkund trek – Uttarakhand
Roopkund is a high altitude glacial lake in the lap of the Himalayas. If you are Trekking in India, the Roopkund Trek is a must do. Trekking on the Snowclad Mountains with just breathtaking nature's beauty around you is something you will never forget. There are various Trekking communities in which you can join its trekking group and have memories of a lifetime.
Manali to Leh Bike Ride
Think of riding through Manali, on the highway wrapped in a beautiful valley and gorgeous peaks of Leh waiting for you on the other side. Every biker dreams to have this journey once in their lifetime. Although this is the most difficult routes to attend, it is one of the most satisfying journey as well. We would recommend for getting a guide or joining a motorcycle tour for this one.
Meghalaya caving Expedition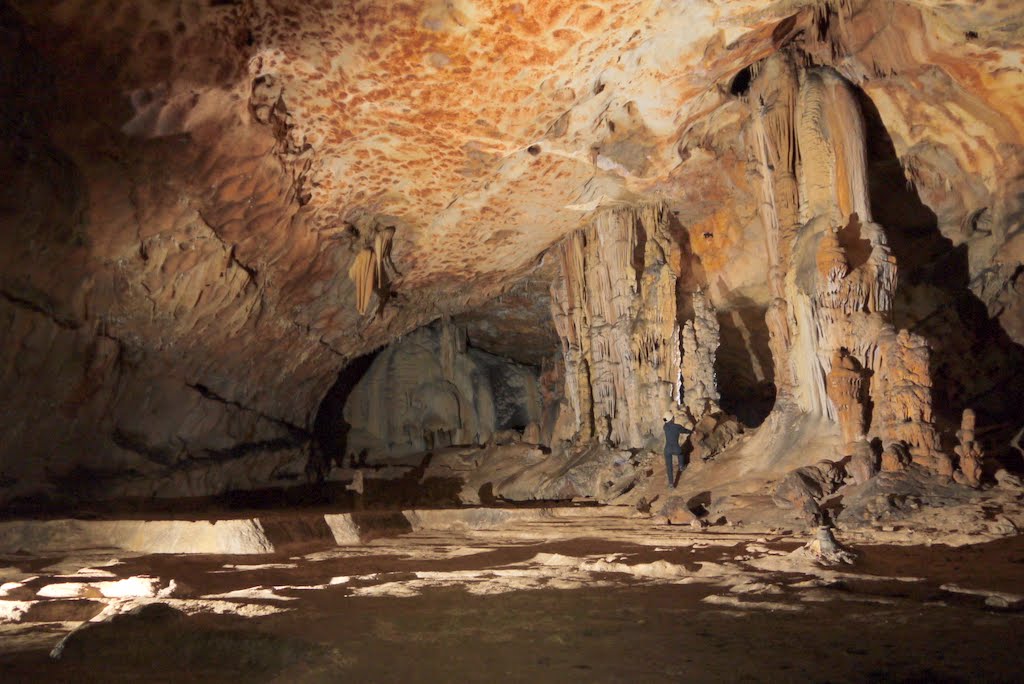 Meghalaya Caving is a unique adventure unlocking the unknown and wondrous world of limestone caves. The Khasi Hills and the Jaintia Hills are two of the popular hills, where one can indulge into caving and discover the mystical beauty of the state. Among the caves, Krem Mawkhyrdop, Krem Dam, Krem Lymput and Krem Mawjymbuin are the most popular caves. Meghalaya is truly a treasure with some of the most enchanting caves, hills, waterfalls and mountains.
Parasailing –  Kerela
Visit the stunning Payyambalam Beach beach in God's Own Country and get indulged in a parasailing ride. With the altitude up to 300ft, you get a bird's eye view of the beach and turquoise waters of the Arabian Sea. Now that's something yeah!
Skydiving – Mysore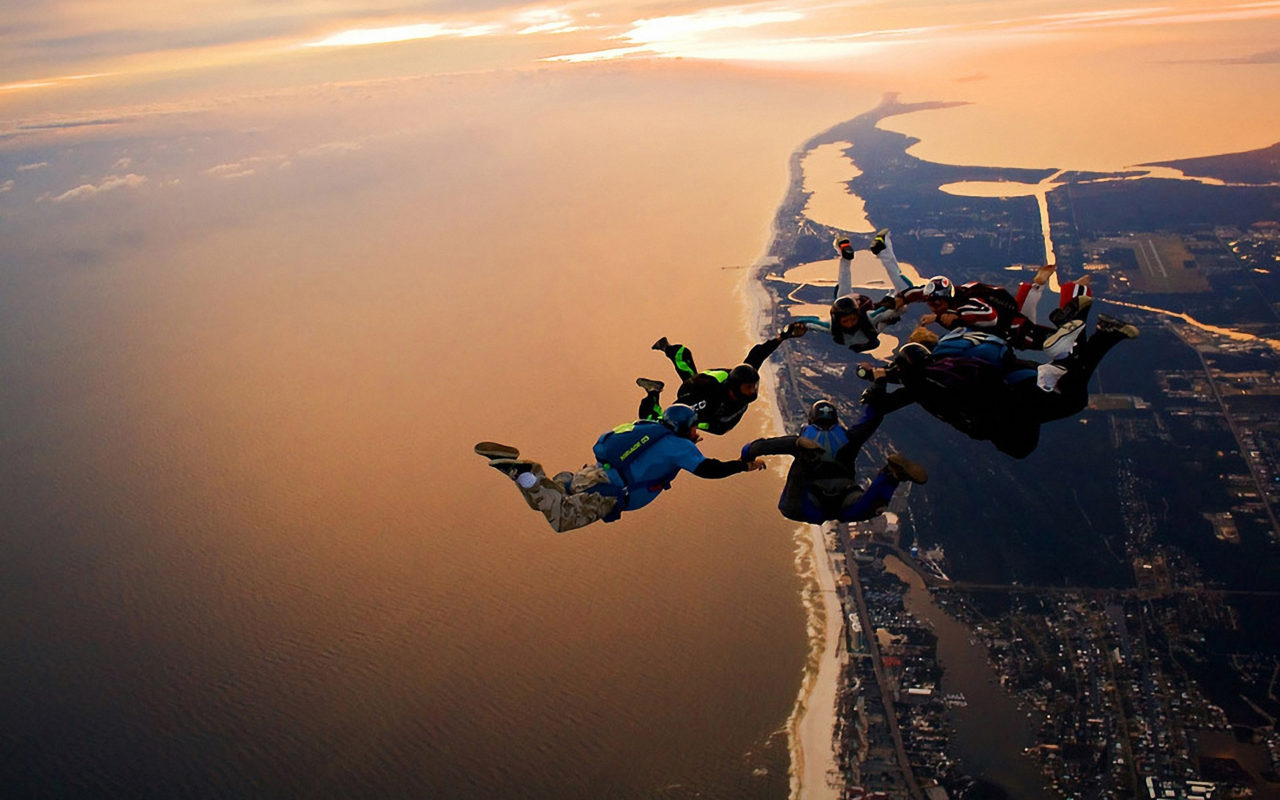 If you wish to go for skydiving then Mysore is a place for you. Mysore is the best place to undertake this adventurous trip in India with a fascinating view of blue sky and extreme greenery sprawled across the valley. Feel free, forget everything and fly like a bird. Don't forget to get an expert though!
Bunjee jumping – Rishikesh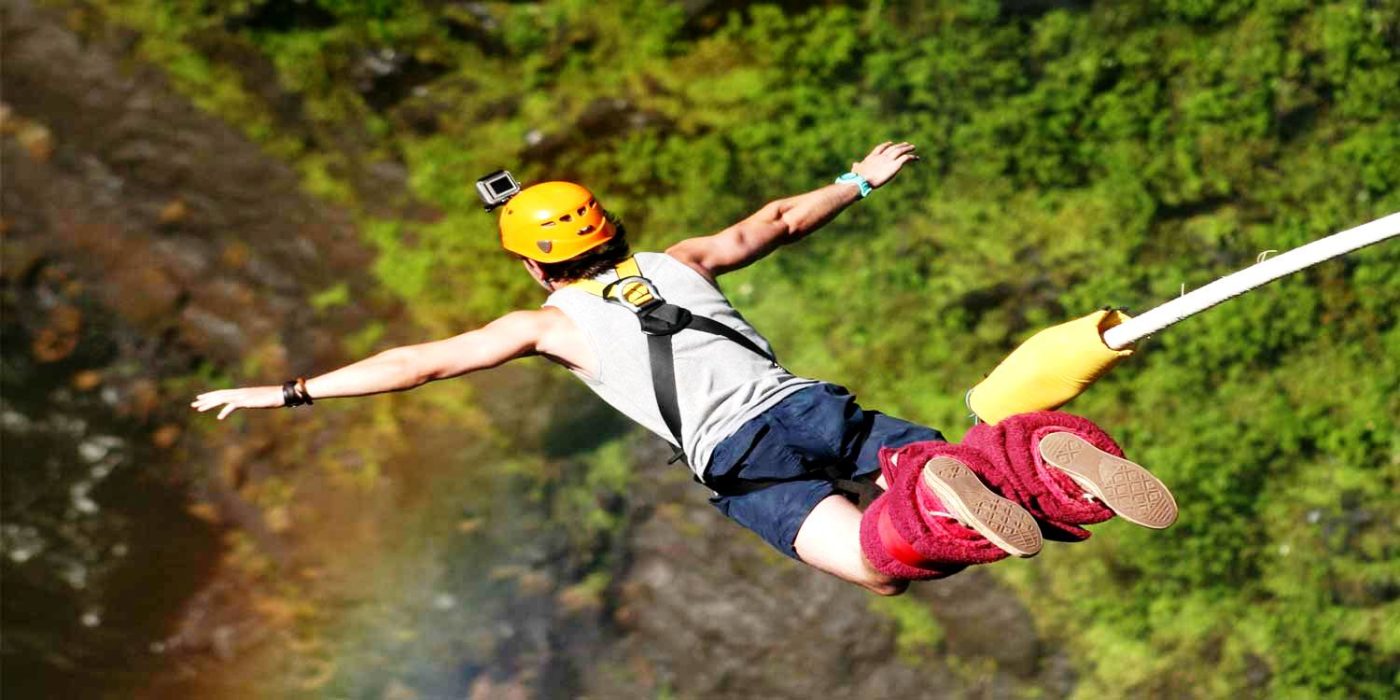 Ohh this is something you must try at least once. With the highest, 83-OMG-meters of Bungee Jumping podium, Rishikesh is one of the best destinations to have lots of adrenaline rush. Take delight in this adventure with your friends, while soaking in the pristine water on Ganges!
River Rafting – Rishikesh
Along with Bunjee jumping, River Rafting on the gushing waters of Ganges in Rishikesh is on everyone's bucket list for sure who just loves some thrill. The River flowing through the city offers rapids ranging from Grade-I-V which makes it for an ultimate rafting destination in the country. You have to visit Rishikesh once for these unforgettable adventures.
Scuba diving – Andamans
Andaman Nicobar, known for its serene beauty of the landscapes, groovy beaches and the lush greeneries, is also home to a tranquil marine life making it an ideal scuba diving destination. Dive into the crystal clear pristine water and savor the view of coral gardens and fascinating basalt formations that'll stay in your memory for the longest time.
Skiing Gulmarg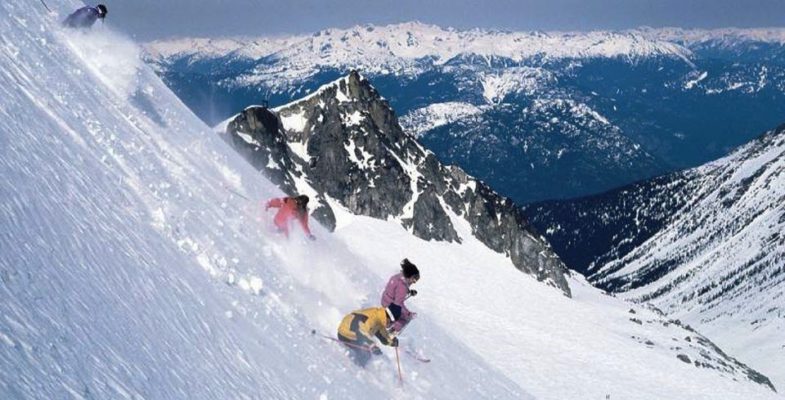 Who said you need to go to The Alps to have a true skiing experience. You can have that here in our very own India. Receiving the highest snowfall in Jammu and Kashmir, Gulmarg boasts of its snowy meadows. Well, not just this, but these snow blankets also entice the skiing enthusiasts to swarm this region and satiate all their adventure quests.
Fly high, Dive deep, Lets Live Up!